About us
For great tasting and authentic food from the Mediterranean, Kebabjoint is the place to go. We grill all of our meat fresh every day and make your favorite menu items as you order them. You will find each dish accompanied by a healthy serving of vegetables, providing a well rounded meal. At Kebabjoint, we also have a number of tasty deserts on our menu that are sure to please. Try our berry smoothie the next time you are in for a special treat. We have a great dining atmosphere to boot.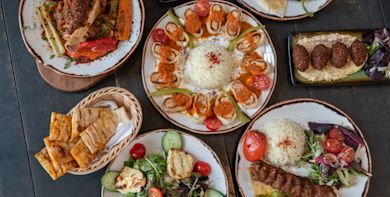 Reviews
emma
"I order from this place ALL the time because the food is always so tasty. Falafel especially! Fresh delicious and fast"
24/11/2019
Laura
"Great food again - constant quality!"
21/11/2019